The main cause of bladder infections is various bacteria and viruses that enter the organs of the genitourinary system. This kind of infection can occur in a person of any sex, but due to the anatomical structure of the urethra. However, women are more susceptible to such diseases than men.
From a medical point of view, treating a bladder infection is not considered difficult, but the disease itself causes severe discomfort. But if you have the disease, you can seriously harm the kidneys, which will require urgent outpatient treatment.
Most often, this infection occurs in people: with insufficient fluid, immobile lifestyle, having a urinary catheter, bladder obstruction, diabetes, and pregnancy. In order not to bring the disease to a critical state, you need to see a doctor at the first signs of infection. Better yet, stick to simple prevention rules.
How To Prevent Bladder Infections?
Here are some rules to prevent a bladder infection.
1. Maintain Personal Hygiene
Personal hygiene is perhaps the most effective way to prevent bladder infections. Here are some recommendations:
When washing and after a bowel movement, wipe the perineum from front to back, and not vice versa, so that bacteria from the rectum do not enter the urinary canal. You cannot use the same piece of paper (napkins) to cleanse the anus and genitals.
During menstruation, women should use tampons; they are better able to maintain hygiene, preventing the penetration of micro-particles from the vagina into the urethra and vice versa. But you cannot use tampons for longer than the prescribed time.
Avoid using genital deodorants and douching unless recommended by your doctor.
Shower or wash every day, and then put on clean underwear. It should be comfortable, properly selected, and made from natural, breathable materials.
2. Go To The Toilet On Time
Bacteria can develop in the bladder for many reasons. The less often a person goes to the toilet, the faster they multiply. Therefore, it is important not to restrain the natural urge to urinate and empty the bladder in time. Failure to comply with this rule can lead to the development of inflammatory processes, infection, and pain syndromes.
Avoid too long intervals between two urinations; on average, you should empty the bladder every 4-6 hours. This is especially important when the infection is being treated. Urination after intercourse will help flush bacteria from your urinary tract and prevent infection.
3. Follow A Healthy Diet
Eating a balanced and healthy diet is essential to prevent bladder infections. Avoid alcohol, consumption of tea and coffee, salty and spicy foods. Eat more fruits with vitamin C to strengthen your immune system and foods that contain calcium as it reduces bladder irritation.
Vegetables and fruits in the diet will help prevent constipation, which often causes the development of infectious diseases of the genitourinary system. Apart from healthy eating, also avoid using harmful substances such as cocaine, meth, and opiates.
According to research, more than 2 million people abuse opioid drugs, and the numbers are only increasing. Thus, refrain from unhealthy habits that can cause infection and follow a proper nutritious diet to live healthily.
4. Drink More Water
Lack of water in the body can cause various health problems, including the frequent manifestation of genitourinary infections. If your urine is dark in color, your body is most likely lacking fluid. And if you experience a burning sensation during urination, then this is the sign that infection is already actively developing.
When diluted with plenty of water, urine will pass much more easily and more likely to flush bacteria out of the bladder. This is why the treatment of the infection must be accompanied by drinking a lot of fluids (slightly more than usual). Plain water, fruit drinks (especially from cranberries), herbal teas, compotes are best for this purpose. Tea, coffee, and soda, however, will only make the problem worse.
5. Monitor Moderate Physical Activity
Many people know that physical activity should be regular. But some people often forget about the sense of proportion and the correct exercise. Firstly, it is important to conduct sports activities with an empty bladder, be sure to visit the toilet before training.
Secondly, during classes, there must always be drinking water in the access zone. When performing intense exercise, the body quickly loses moisture, which is important to replenish in a timely manner. It is advisable to choose the load together with an experienced trainer.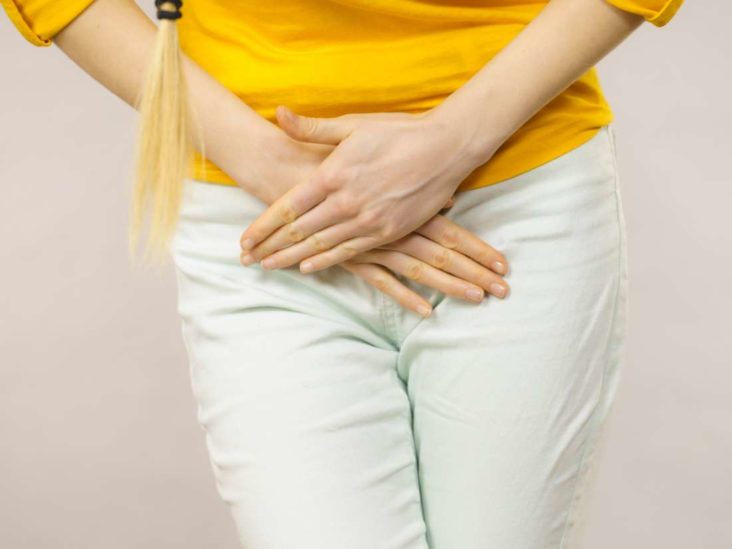 6. Apply Heat Against Infections
Above all, it is important to adhere to the seasonal dress code and dress for the weather. This is especially true in the autumn and spring months when the temperature outside is often deceiving and changeable.
Do not expose your lower back; wear thin tights or a short skirt in cold weather. And avoid sitting on cold surfaces: stones, wet boards, the ground, and etc. Using warm water bottles against infection might help, so you shouldn't delay a visit to the doctor.
7. Choose Comfortable Clothes
You should wear loose (not tight-fitting) clothing made from organic and breathable fabrics. Avoid getting too warm in hot weather – thick, tight-fitting trousers or jeans can increase the moisture in the genital area. It creates an excellent environment for bacteria to multiply.
It is better to wear underwear that is strictly sized and made of cotton. Remember that synthetic clothing prevents the skin from breathing and promotes the appearance of moisture, and, as a result, bacteria multiply.
8. Treat Constipation In A Timely Manner
Constipation can increase the likelihood of urinary tract infections, as the overcrowded bowel presses on the bladder, causing it to malfunction. This is why treating constipation early is one way to prevent urinary tract infections.
To reduce constipation, you need to drink plenty of water (at least 1.5 liters per day), as well as include fiber-rich foods in the diet (at least 20-30 g per day). If in spite of everything, constipation continues to bother you, then you need to see a doctor.
Take Away
A bladder infection can really be painful and disturb your life if not treated timely. So you should avoid it from occurring by following the above-mentioned preventive methods. These will not only help in preventing the problem but also stop the infection from spreading.